Third Sunday Workshop at Lotus BloomYoga Studio
May 21, 2017 @ 9:00 am

-

11:30 am

$25.00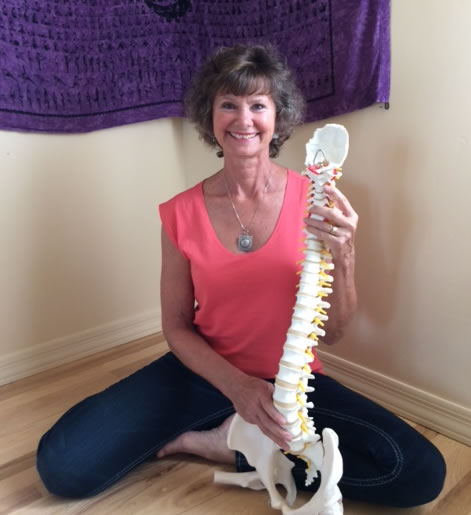 This is Your Spine;  This is your Spine on Yoga
The human spine is an incredible model of resilience, strength and flexibility.   Understanding the structure of each of the vertebral column's 4 segments and their strengths and weaknesses allows us to use our spine in a way that will serve us for a lifetime.
This will be a full spectrum class including standing poses, forward bends, backbends and twists.  Using the spinal model as a guide to introduce us to each category of asana will help us to refine our movements.   Knowing which part of the spine to mobilize and which part to stabilize for various asanas is akin to using the right tool for the job.   This leads to enhanced range of motion,  diminishing stress and strain (fewer injuries), and gives us more tools to maintain a healthy, mobile and stable spine for life.
Date: May 21, 2018
Time:  9-11:30am   Register NOW  online  www.lotusbloomyoga.com  or come the day of!
Class level:  2-3 open to all with a minimum of 6 months of yoga instruction,  and for yoga instructors
Cost: $25