2019 Yoga in Paradise is cancelled.
Dear Friends,
Kalani Honua is closed indefinitely and by all reports will not be operational by January of 2019. I am cancelling the Hawaii Retreat for 2019.
I have not yet found a suitable alternate location that is available for next January but am searching for 2020, and will make a reconnaissance trip myself this winter. I'll post any updates on my website.
Although this is truly heartbreaking for those of us who have loved Kalani, my heart goes out to the many friends and families who have lost homes, livelihoods and cherished places that are now gone forever. The Kapoho Tide pools and Green Lake have been buried under acres of lava. Green Lake evaporated (200 feet deep!) and the caldera is filled with lava. Our other favored places are safe but currently cut off from access either due to active lava flows or damaged road systems. Kalani is intact but again, removed from access with unpredictable air quality, depending on which direction.
I thank each and every one of you for the support, love and abundant laughter that we have shared on these retreats and am hopeful that something just as wonderful will rise from Pele's ashes.
Sending love and Aloha,  Lynne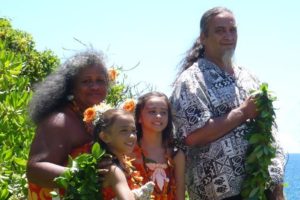 On a related note; our dear Dottie lost her home in Leilani Estates.  There is no lava insurance for homes.  If you are able to help in anyway, they are some of the most giving and loving people we know.  She is already helping others in this, her biggest time of need.  Mahalo everyone.
https://www.gofundme.com/hawaii-relief-fund